The tastiest green peach smoothie you'll ever have! Peaches, banana, almond milk and spinach to make it bright green and super healthy. Your kids will love this!
How to Make a Green Smoothie Taste Good
If you don't know what you're doing, you can put in too much spinach or kale and not enough fruit to get the right balance of sweetness. That is when your kids might turn their noses up. If you haven't made a lot of green smoothies, it is good to start with a recipe.  This recipe is delicious and I've made it dozens of times!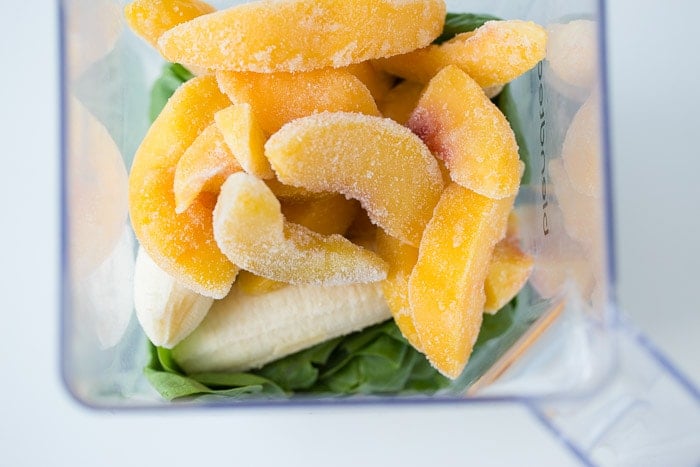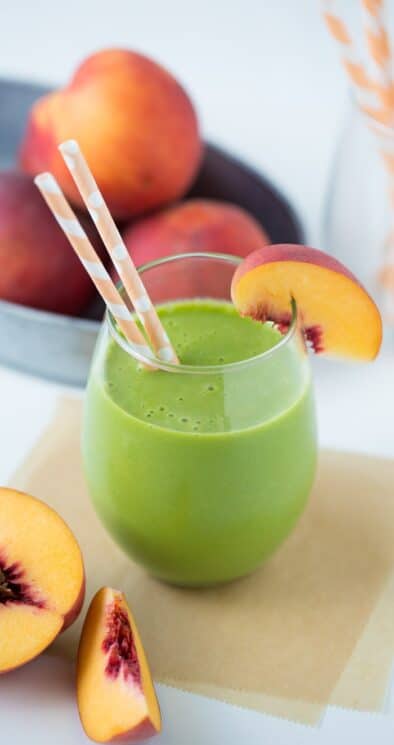 Need More Protein in your Smoothie?
I put the option of adding greek yogurt in the recipe in case you need to add some more protein as a boost for your kids.  You can also swap out the almond milk for dairy milk, cashew milk or something else that you have in the fridge.  It makes a perfect breakfast on the go as well! I like to drink mine in a plastic tumbler with a straw on my way to meetings in the morning.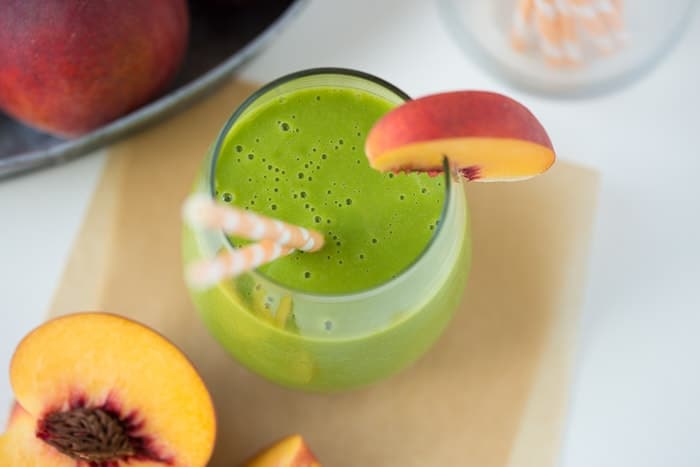 Prep Your Smoothie Ahead
If you love this recipe as much as I do, stock up on fresh peaches during peach season. You can slice them up at home and freeze them yourself so you can save a few pennies and make this smoothie all year long.  If you want to make it even sweeter, add a few pieces of pineapple! 
Add your sliced peaches, banana, spinach and even Greek yogurt to a freezer safe container and make a smoothie pack to pop into your freezer. When you are ready to make the smoothie, just dump those ingredients into your blender and add your milk. So fast!
If you love this Peach Green Smoothie Recipe, Save it to Pinterest.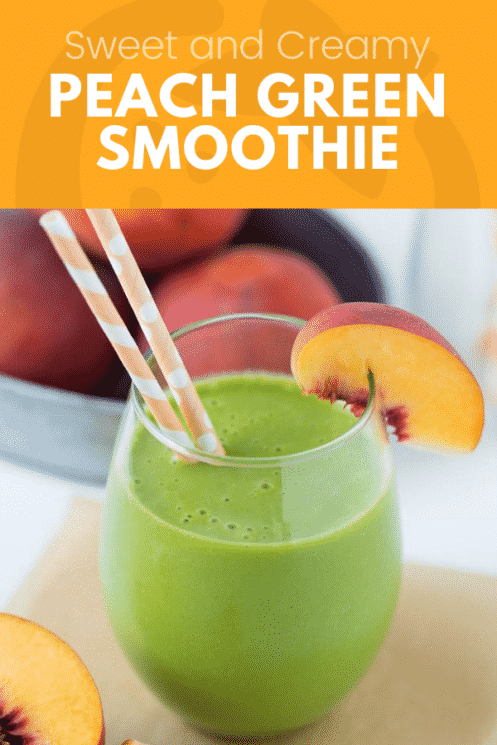 1 cup almond milk, unsweetened2 cup spinach1 medium banana1 1/2 cup peaches, frozen, sliced1 container (4 oz) Greek Yogurt
Calories: 197kcal | Carbohydrates: 37g | Protein: 11g | Fat: 3g | Saturated Fat: 1g | Cholesterol: 6mg | Sodium: 138mg | Fiber: 4g | Sugar: 24g