This creamy peanut butter dip is perfect for dipping lots of different fruits and veggies and could be the thing that kids your kids to eat them!
A good dip is one really great way for getting kids to eat more fruits and veggies.  In my opinion, letting your kids dip their fruits and veggies is 98% more effective than offering them the same fruit or veggie 7 times to get them to accept it.  And dipping it in a peanut butter dip?  Kids and adults alike will be eating celery like it is going out of style.  We love this All-Natural Peanut Butter dip at our house.  It is super simple to make and can be used to dip a lot of different fruits – and even veggies!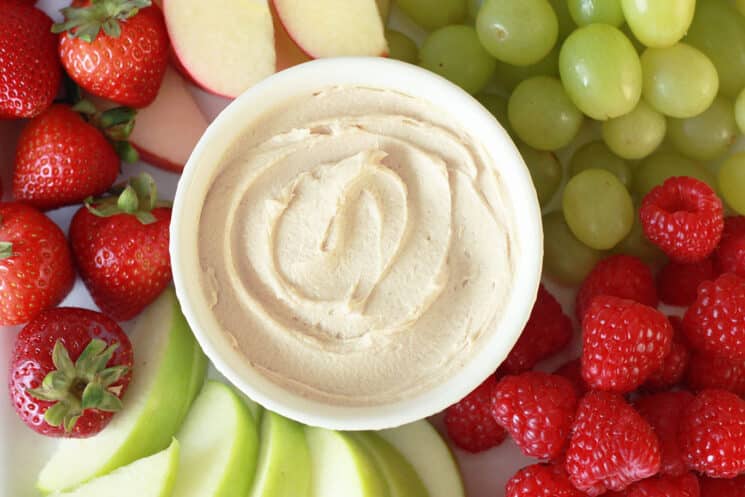 So the key to making this dip all natural is to use natural peanut butter.  Then it will only contain peanuts and salt!  If you want to make your own peanut butter, it is SO easy.   You can find our peanut butter recipe here.  After you decide which kind of peanut butter to use, all you need to add after that is vanilla Greek yogurt. Whip together and you have a creamy natural dip that took 2 minutes to make!  Packed with protein and fiber, it will give your fruits and veggies a little umph as a snack and keep your kids full for a long time.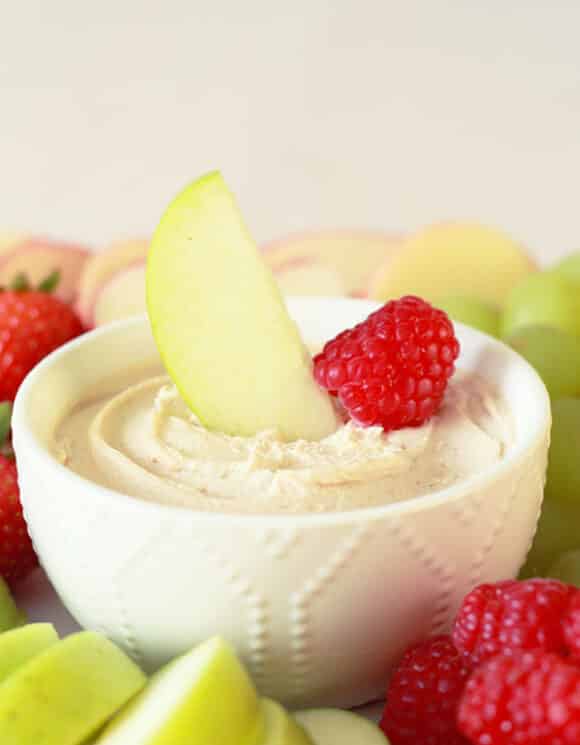 If you find that it is too thick, you can add a little milk to thin it out.  If you like it sweeter, add a teaspoon of honey, but we like it just as it is.  There are a lot of people who have kids that have different food allergies.  This is one of those recipes that you really can't make substitutions because there are only 2 ingredients.  If your kids are allergic to peanuts or dairy or other things, follow our Allergy Free Pinterest Board. for some great recipes!  We also have a yummy Cinnamon SunButter that is out of this world and completely nut free!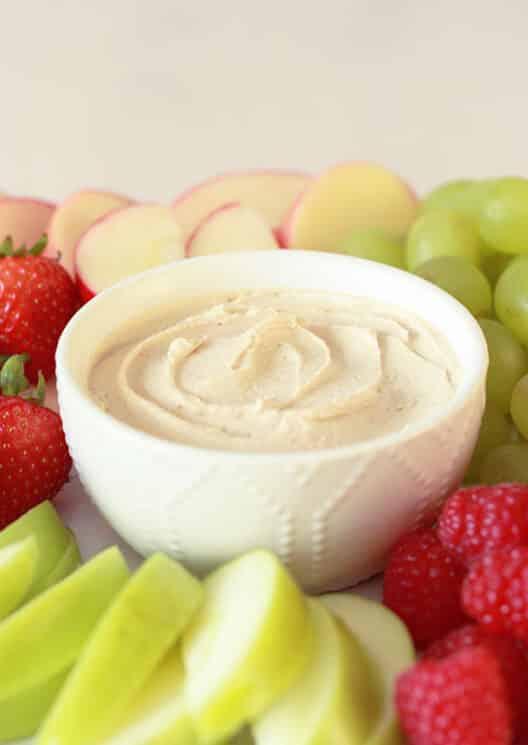 More of Our Favorite Dips: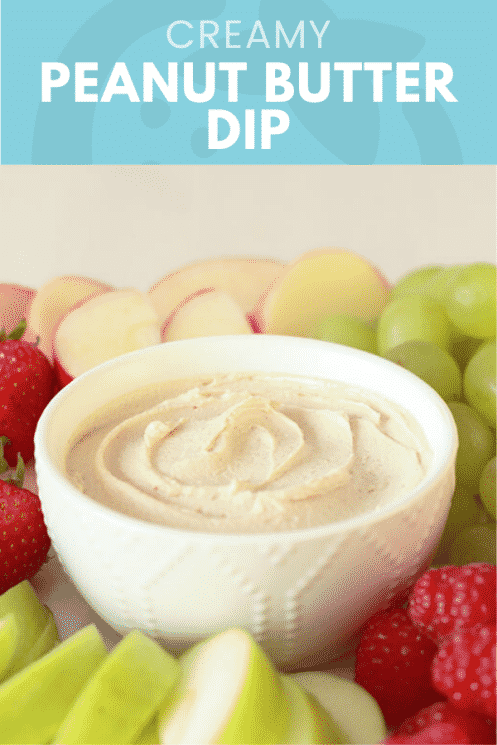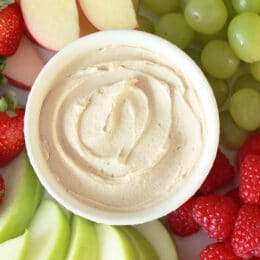 1/2 cup natural peanut butter5.3 oz vanilla Greek yogurt
Whip peanut butter and yogurt together, and serve with celery, apple slices, strawberries, or your favorite fruit and veggie.
Calories: 292kcal | Carbohydrates: 9g | Protein: 9g | Fat: 26g | Sodium: 95mg | Fiber: 2g | Sugar: 5g